The Ethical Fashion Roundup #10 | Fashion, race and pride
A month of reckoning for the fashion industry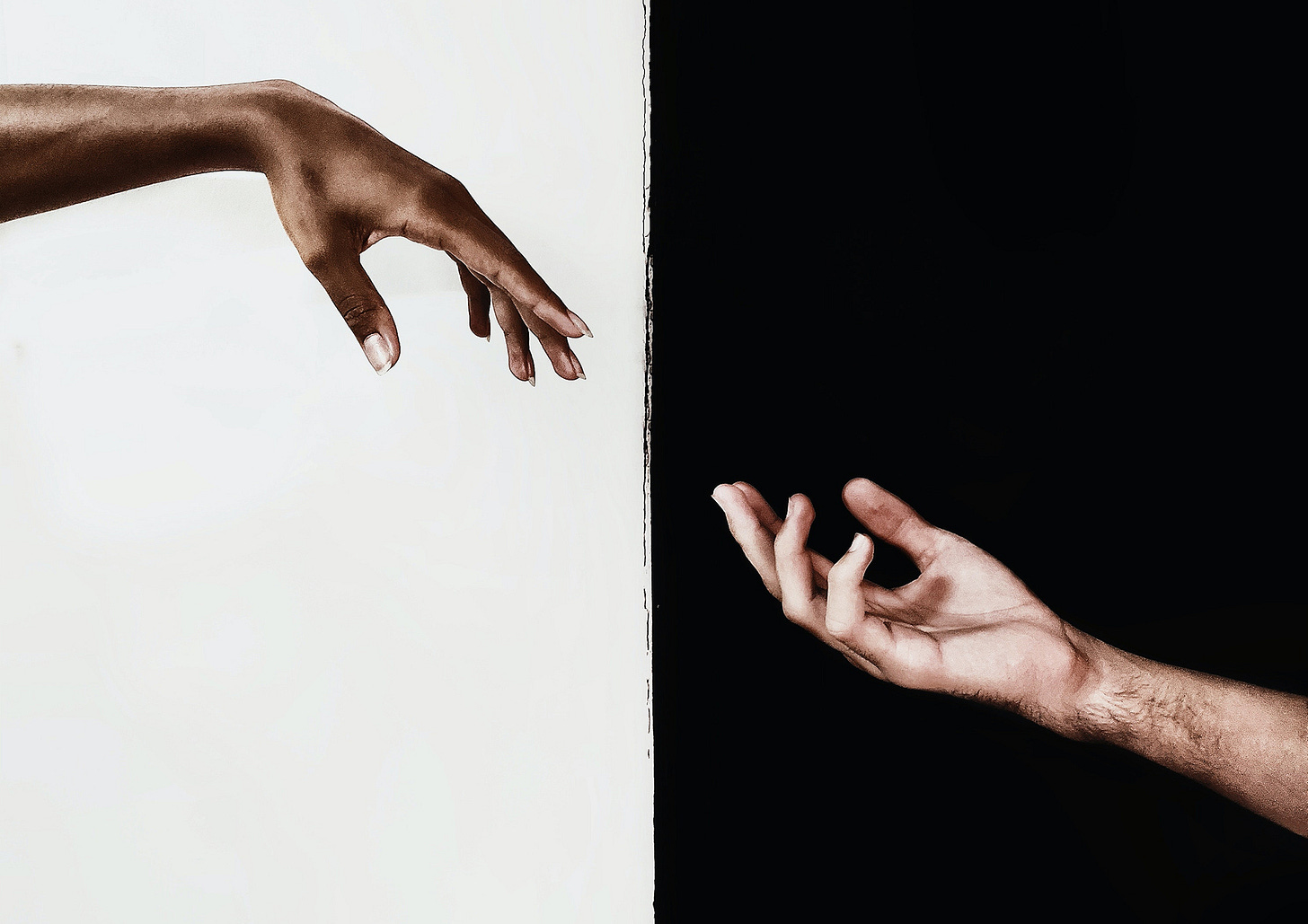 This free monthly public post is yours to enjoy, but if you're hungry for more, subscribe for a weekly deep dive for just £5 a month/£50 a year. It helps support my work and offers you loads more value.
June has felt like decade of history compacted into four short weeks, a whirlwind and a epoch all at once.
It's impossible to summarise a lifetime of unlearning in a month of reckoning. From colonial empires to modern slavery in the supply chain, from decades of all-white catwalks, boardrooms and media platforms, to the systematic and deliberate appropriation of indigenous cultures, fashion is built upon the exploitation and exclusion of marginalised people. Any brands complicit in this system whilst aligning themselves with the Black Lives Matter movement are ignorant to the black and brown lives which they profit from. This is beyond a sprinkling of diverse fashion campaigns, beyond a one-time corporate charity donation, beyond a black square. Fashion, including sustainable fashion, needs to look inwards. In the words of Jason Campbell and Henrietta Gallina in BoF:
"Only with a new order in fashion, where black people are represented in the corridors of power, will our significance and ongoing contribution to the fashion industry be honoured with real rigour and vigour."
This month has also been one of celebration for the queer community. Even a global pandemic can't contain pride. But amidst the celebration of authentic selves, our dystopian world is full of brands co-opting another movement they were never meant to have a stake in. Meanwhile, those who do not 'stand in solidarity' with Black Lives Matter also do not stand in solidarity with the people of colour who have fought for this right to celebrate. Those who condemn the riots but fly the Pride flag in vain willfully ignore LGBTQ+ history which is steeped in protest and police brutality. Stonewall was a riot, and without Black trans women, we could not march at all.
Izzy McCleod's brilliant new campaign #WhoMadeMyPrideMerch is working to look deeper into the fast fashion brands capitalising on Pride, like Manchester's four horsemen of the apocalypse: Boohoo, Missguided, PrettyLittleThing and InTheStyle. Every year, these brands align themselves with LGBTQ+ issues by splashing rainbows across their Instagram feeds and polyester t-shirts, and sponsoring Pride festivals and drag shows. But through denying garment workers' basic human rights, producing their rainbow merch in countries where it's still illegal to be openly gay (such as Bangladesh), and favouring cis, straight, white influencers for their Pride campaigns, the wokewashing is clear as day.
We talk about greenwashing in fashion a lot, but this month has proved social justice and environmental justice are equally easy targets for fashion's marketing mavericks. Remember one thing - fashion can never be ethical or sustainable if it fils to combat racism, homophobia, transphobia, sexism and ableism behind its own doors. Choose queer-owned and black-owned ethical fashion brands - resistance is revolutionary.
Delve further into the complicity of fast fashion in racial injustice here, and why performative allyship is holding the movement back here. Then, cach up on some of the most important headlines on racial justice in the fashion industry:
Podcast lineup
New podcast episodes to fill your ears with conscious conversation
Something for the weekend
My latest article for Eco Warrior Princess is all about the true cost of costume jewellery. I felt like high street jewellery was missing from the sustainable fashion conversation, so I talked to an ex-fast fashion jewellery buyer to find out what really happens in the supply chain. There's also a list of some of my favourite ethical jewellery brands that are fairly affordable, like Yala, Rosa Pietsch and Wolf & Moon. One more I'd add to the list is Anuka Jewellery, an English brand making exquisite minimalist pieces. I'm a fan of these twisted hoops in recycled silver and fairmined gold. If you fancy 10% off, use my code RUTH10.
Sustainable fashion brand of the month
Gung Ho is a luxury sustainable womenswear label based in London with a focus on bold prints that start conversations. What I love about this brand is that being ethically made from planet-friendly materials is the bare minimum of their commitment to positive fashion. They go beyond, by actually designing their prints using vital environmental issues as a catalyst. From plastic pollution to endangered species, each collection is a talking point. Plus, each garment also comes with a zine explaining the issue within the print with actionable ways to get involved, and 10% of all profits go to a related charity like Friends of the Earth.
I've met Gung Ho's founder Sophie Dunster a few times in London through Lone Design Club and I love her ethos and enthusiasm for not just making beautiful clothes but driving genuine positive change. The brand has just exceeded their goal on Kickstarter to fund the new climate change inspired collection which I'm so thrilled about. I'd very much like to float around in this skirt and this dress all summer, so please contribute to my Gung Ho fund by subscribing to the weekly Ethical Fashion Roundup deep dives (only slightly kidding).
---
Thank you so much for reading!
If you're looking for more content on all things ethical fashion, I highly recommend following @ssustainably_ on Instagram. Gaia is only 18 but way ahead of her time, sharing easy-to-digest graphics with beginner-friendly actionable tips on a huge range of topics. She also makes the most adorable graphics for my exclusive subscriber edition of this newsletter, which I adore her for. Buy her a virtual coffee here.
See you next month,
Ruth x